Experience you can trust.
Why Choose Us
From a very young age, Lawrence Christy simply wanted to be a plumber.  After many years working for other companies, Lawrence started Christy Plumbing & Heating Ltd from the family home near Bedford.
Today Lawrence has built more than just a company, we are a family run business and have now served the people of Bedford for over three decades and in that time we've gained the trust of thousands of homeowners and businesses who come back to us time and time again.
Our team is homegrown and includes Lawrence's wife Sarah who manages the office team and our apprentice programme. All our staff are immensely dedicated to their work. We believe we set an incredibly high standard in the plumbing and heating industry locally.
We offer a complete range of services including unblocking drains, fitting toilets, taps, and boiler repairs through to complete boiler replacements and bathroom renovations. Our speciality is boiler service, repair and installation, being Ideal Boiler & Worcester Bosch approved installers.
You can rely on the job getting done right the first time. We use our experience to solve problems and save you time, money and frustration. Whether you have an emergency or a to-do list of repairs, our highly trained and trusted professionals are here to help you.
Lawrence John Christy
Role:
Technical Director
Enhanced Disclosure Certificate
FM00007830
Issued: 15/01/2021
Martin Teivans
Role:
Plumbing & Heating Manager
Enhanced Disclosure Certificate
001721172941
Issued: 06/01/2021
Samuel John Thompson
Role:
Plumbing & Heating Engineer
Enhanced Disclosure Certificate
001721717096
Issued: 07/01/2021
Ryan Kinsella
Role:
Plumbing & Heating Engineer
Enhanced Disclosure Certificate
001721242673
Issued: 07/01/2021
Glyn Francis Roberts
Role:
Plumber & Pipe Threading Specialist
Enhanced Disclosure Certificate
001505645503
Issued: 16/10/2016
Callum Jay Breed
Role:
Apprentice Plumber
Enhanced Disclosure Certificate
001789116733
Issued: 12/07/2022
Michael Raymond Jones
Role:
Plumbing & Heating Engineer
Enhanced Disclosure Certificate
001597137238
Issued: 27/11/2017
Sarah Christy
Role:
Operations & Administration Director
David James Walsh
Role:
Air Conditioning Engineer
Enhanced Disclosure Certificate
001598672677
Issued: 11/12/2017
Janette Redmond
Role:
Service Administrator
Mason Macrae
Role:
Plumber
Enhanced Disclosure Certificate
001709369481
Issued: 10/09/2020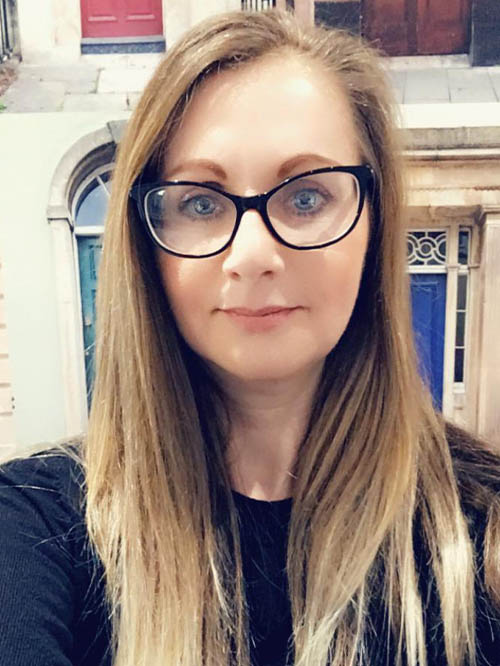 Gemma Traves
Role:
Customer Support Administrator
Our expert, friendly & professional engineers are fully qualified and are CRB/DBS checked to give you peace of mind.
Our engineers will explain their work clearly to you in a way you will understand. They will carry out the work with the utmost care and skill and will never cut corners.
Gas safe registered & inspected
Construction online vetted
Buy with confidence (trading standards) vetted
Fully insured with Lloyds of London
Hear what others have to say
New toilet
"Thank you for fitting my new toilet. The last one you installed lasted 22 years. A special thanks for sending not 1 but 3 cute guys to do the job. Thanks for another great job done."
Resolved with a smile
"Thank you so much Lawrence, a prompt response after our initial call, a problem all resolved with a smile and some very good advice as well, Apologies for the Labrador apprentice!!!"
Excellent service
"I would also like to thank you for the excellent service you provided – life has been difficult for our family lately with my father's recent hospitalisation and my mother's dementia, so your understanding, prompt and efficient service was very much appreciated – we will not hesitate to use you again in the future and to recommend you to our family and friends. With grateful thanks"
Becky Wharton
New Bolier
" Hi Sarah, I hope all is well. I would like to thank Lawrence for the quick and accurate way the work was carried out, and will certainly recommend Christy Plumbing and Heating to anyone asking in the surrounding area.  I have to say the boiler has never been so quiet since it was installed in 2009, and we've all noted the hot water supply is much more stable, especially when using other appliances, while the shower is running. Thanks again for your prompt action, it is very much appreciated by all in the household.
Roger and Sarah
Over the moon!
"Hi Lawrence its Gennie from Mallard Hill. We have left some little gifts for you all by the chaise in the hallway to say thanks- absolutely over the moon with the shower and job as a whole."
Gennie
NEST learning thermostat
"I was having a play around with the NEST learning thermostat yesterday evening and it's a fantastic system! Please do pass on my thanks to Lawrence for coming round so late yesterday, I really do appreciate it."
Michael